Launch Summit
Join us in NASHVILLE, TN or VIRTUALLY!
Is the Launch Summit for you?
Are you an owner or manager in the bridal world?
Would you like more margin in your boutique and life?
Do you want to be able to find and keep rock star stylists?
Do want to grow your business this year?
Are you wondering how to coach your team individually and collectively?
Is it possible to enforce policies without your team hating you?
Get your dream out of your "SOMEDAY" file
– and come get the tools to LAUNCH!
What did you do to Olivia? She came home and is on FIRE!! I think you sprinkled magic Wendy dust on her. She was already a rockstar but needed a boost and reset! You lit the fire inside her again!
The Do You Speak Bride team is fantastic. We have grown every year since starting the DYSB training. We jump on every opportunity we can to continue with their training, seminars, and material!




3-Day Conference
Launch is an intense 3-day conference bringing together some of the most amazing owners, consultants, speakers and vendors in the industry. Focus on LEADERSHIP, PROFIT, and MARKETING in large group settings, breakout sessions, and one-on-one meetings with the experts! Also get a front-row seat for new products, concepts, and never-seen-before ideas within the bridal, prom and formal wear boutique industry.
For Owners, Consultants, Speakers, and Vendors
Join over 100 boutiques from across the US, Canada, and Europe at this annual event! This is for Bridal boutique owners, and managers or stylists who carry responsibility and will help gather useful information to take home and apply.
$799 - in-person VIP Experience
$799 - Virtual Experience
Enjoy the entire conference from anywhere!
Looking for the VIP Experience?
Join us IN-PERSON in Nashville for the VIP Experience! You won't want to miss this!!
Five Small Group Breakout Tracks!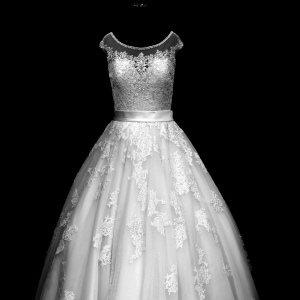 The Couture Store
It's the dream of many, owning a couture bridal store.  Learn how to start/build a couture bridal business successfully.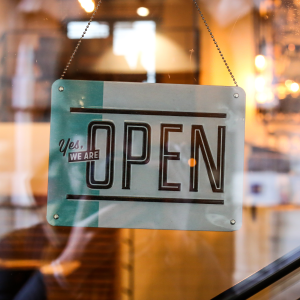 The New Store
Building a bridal business takes a multi-faceted approach. We'll look at all the avenues to bring brides into your stores AND where to look when you're down in business.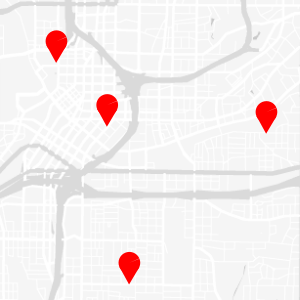 Multi-Location Store / High Volume
Learn how to navigate from being THE leader, to inspiring a team of leaders who embrace your vision and create a culture of success.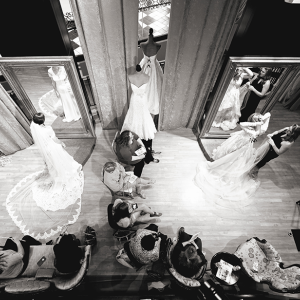 1-5 Dressing Rooms Store
Dig deep into how to calculate operational cost per bride versus acquisition cost per bride – then learn how to use that information to improve your store's profitability.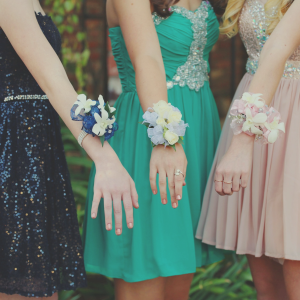 Prom Stores
Ever ask yourself why it seems harder to engage prom customers now more than ever? Learn how being raised in a fully digital age impacts their communication and attention.
Frequently Asked Questions…
Who is this for?
Bridal boutique owners, and managers or stylists who carry responsibility and will help gather useful information to take home and apply. Whether you're:
– Up 20% this year and doing great!
– Struggling and not sure how to plug the leaks
– Considering buying a store, closing a store, expanding, or niching down
– Seeing tons of brides, but not closing
– Closing at amazing rates, but not getting enough appointments through the doors
– Wanting to figure out how to delegate to a staff that loves their jobs and does them well, so you can finally work on the business
You need to make the space and time to step back, focus on growing, and launch your business forward
What is happening each day?
Sunday is all the action packed general sections and one break out session, plus an amazing fashion show!
Monday is most of the break sessions and some general sessions. with 1-on-1 times mixed in.
Tuesday will have one break out session and some general sessions, plus some final panels and a big hoorah at the end, including some industry awards.
And we'll have a mixture of food and drinks each day to keep your energy up as we dive in and get the deep work done!
Travel incentive information
What is the last day to buy tickets?
July 6, 2020, but we recommend grabbing them sooner so that you can take advantage of the travel incentive perks that end tomorrow!!
Can I move around between tracks?
Yes!! We want you to find the sessions that you know will propel you and your business forward. Plug in wherever you feel is right.
Or hop out for a 1-on-1 session like SEO, PPC paid media, social media, financials, inventory questions, branding, marketing, and more with the DYSB partners.
Can we come and go or do we have to stay the whole time?
Yes, you can come and go, but we really don't think you'll want to leave! The ticket cost covers all the information and amazing unlimited access to the whole summit and its perks and events, so it stays the same regardless of what sessions you end up deciding to attend.
When can I buy the collections presented during Launch?
We're really excited about all the designs and new lines headed your way during the conference! You'll be able to see product and work out your order in a low-stress setting throughout the event. Once you've asked all your questions and feel awesome about what you pick, you'll be able to submit your orders when the designers are ready. Most will be taking your final orders during Market.
What topics are going to covered?
Buying well, increasing closing rates, marketing, managing your team, SEO, hiring, firing, loving your work, serving your brides, and so much more. We're especially excited about the five new tracks designed just for where you and your business are at the moment:
Track 1 : Couture 
Track 2 : Volume/Multi-Unit
Track 3 : Prom 
Track 4 : New Store 
Track 5 : Social Media/Digital Marketing/Mid-size Boutiques
You may want to catch more than one track!! If that's you, make sure to grab a couple of extra tickets and bring some team members who can absorb and apply well!